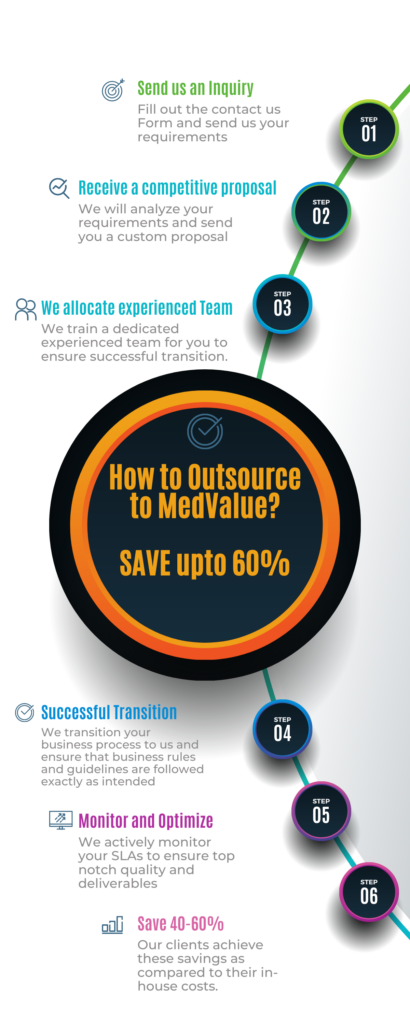 This is a Test Page
With the rapid increase in globalization over the last decade, coupled with tremendous advancements in information technology, businesses are having to work smarter than ever to stay competitive and grow profits.
By Outsourcing to MedValue, you can improve your business efficiencies and service quality, all while saving up to 70% on labor and operating costs.
If you get it right, you can bring on the talent you need to move forward, at up to 70% less. And with no additional up-front investment.
That leaves you free to invest the savings where you can achieve the greatest return—maximizing your core offering through product research, innovation, marketing, increased production, business growth and market expansion.