Engineering Support
MedValue has indepth experience supporting Construction and Engineering Industries with creation of Architectural Drawings, TakeOffs, AutoCad Drawings of 3D & 2D Floor Plans and more.
Construction and Engineering Outsourcing – Hassle Free Construction Management and More
Construction and Engineering have crossed the inflection point, and the emerging markets are now creating fluctuations in the working of the industry. The idea of Outsourcing Construction and Engineering services has now joined the mainstream working model, and companies are enjoying the benefits.
Floor Plans & Drawings Processed
Architectural Services:
MedValue has a team of qualified and experienced Engineers & Architects providing custom designed commercial and residential architectural services. Our services include complete end-to-end solutions including CAD, drafting, CAD conversion, architectural visualization, animated 3D & 2D, floor plans, space planning, and more.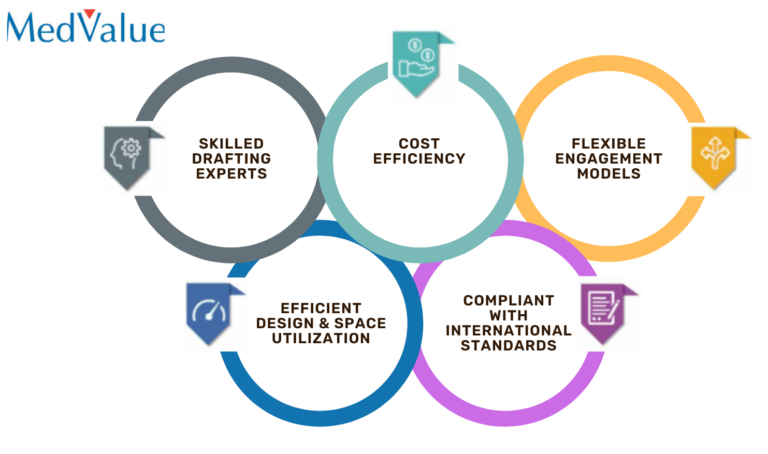 Civil Engineering:
MedValue offers civil engineering services that are designed to match a variety of needs based on the industry project and standards that you need assistance with. MedValue covers the entire gamut of design & drafting services in Civil engineering across industries.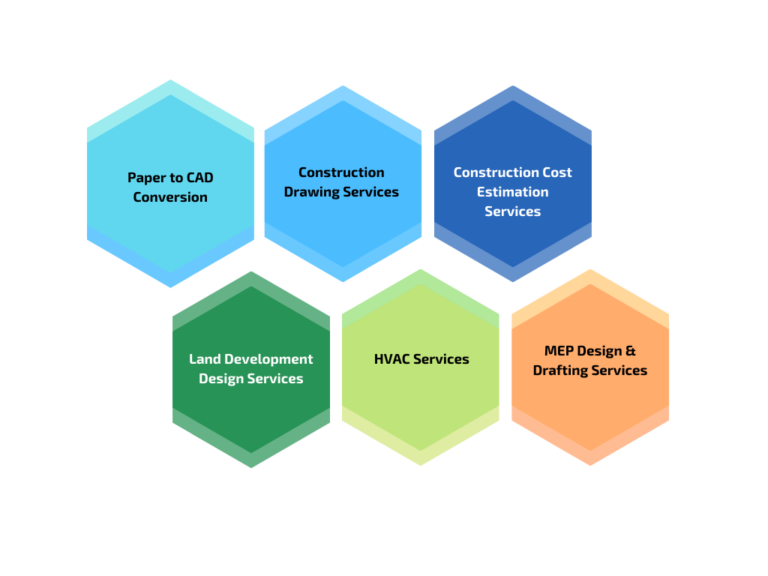 Mechanical Engineering:
MedValue understands each client's unique requirements and provide them with customized services. We offer a wide range of Mechanical Engineering solutions such as CAD-related services, Drafting, Engineering Design, and Animation, to fulfill our clients' diverse business requirements.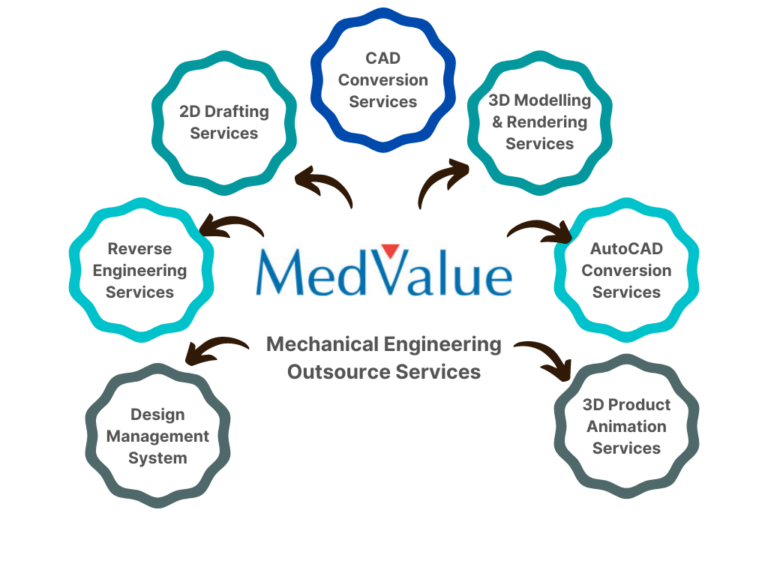 Benefits of Outsourcing
Reduced cost is one sure benefit of outsourcing that always makes companies keep it as an option. Outsourcing can help companies save from 30% to 50% on their labor costs, and they can use it to promote other business functions.
Advanced Technology and Skilled Engineers
Outsourcing allows you to have smart and experienced engineers in your team that carefully lead the project towards completion. Also, good outsourcing companies use advanced technologies that contribute to improved functioning in various sub-entities of a project.
With a dedicated team to handle the key functions like drafting, IT, accounting, etc., you can expect a fast turnaround when seeking any assistance or help from the department.
Why Choose Us?
 We treat the clients' data with immense care and safety and block every path that can lead to a data breach using advanced data management and storage tools.
World-class Infrastructure
The teams we outsource for your critical business operations use the latest generation technologies and work on cloud-based computing systems to ensure maximum data safety.
 The professionals we outsource to work with your business are all experts in their fields, ensuring high-quality assurance.