About MedValue
We make it easy and affordable for businesses to build their own full-time, dedicated teams in India
MedValue is a leading provider of outsourced Data Entry and Data Mining Services worldwide. We are based in the Chicagoland area and work for customers in various industries by reducing their costs and improving efficiencies within their organizations. We combine the expertise of our U.S. based Management Team and the talents of our staff in the U.S. and Offshore to collaborate with our customers.
With deep business process expertise and proven track record, we help our clients grow revenue and profits without hassles of hiring and/or managing staff. Our seasoned Management team brings significant and relevant experience in solving key business challenges for our clients:
Sunil Bhatia
Sunil has over 30 years of experience in Program Management, Enterprise and Small Business Outsourcing, Offshore Team Management, Operations, and Technology at MedValue, Microsoft Corporation and Unisys. Sunil has extensive background helping clients in the Healthcare and Insurance sectors with their business and technology problems. At Microsoft, Sunil successfully managed complex multi-million dollar projects. 
We have been providing Business Process Outsourcing Services from 2004.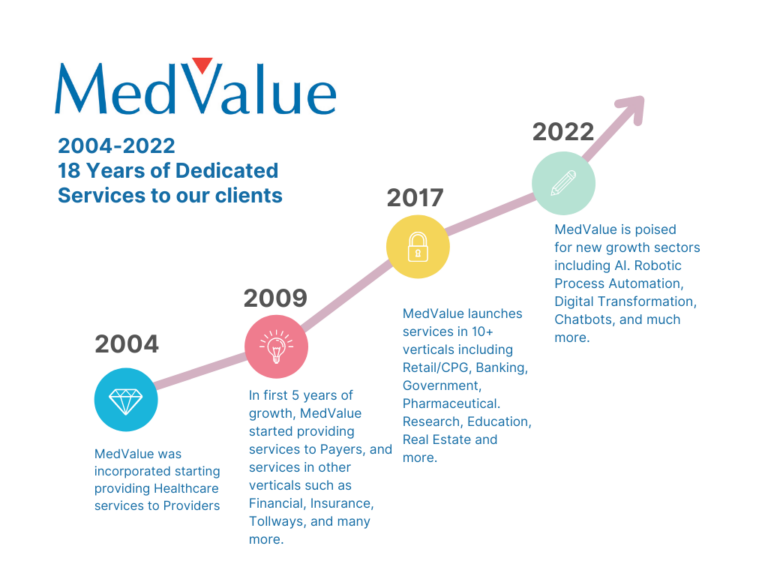 Phone Number : 1-877-528-1683